Connie Goodman-Milone | Writer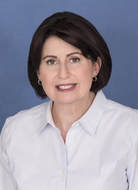 As an accomplished and esteemed writer, Connie Goodman-Milone's works have been featured in such publications as the Medicinal Purposes Literature Review, VITAS Vital Signs, Today's Caregiver, the Florida State Poets Association, Inc.'s Anthology and The Grief Observer. Presently based in Miami, Ms. Goodman-Milone has also worked out of New York City and Philadelphia. Her work has primarily been in articles and poetry, but she is also an acclaimed photographer and book writer.
​
In addition to her illustrious writing career, Ms. Goodman-Milone has worked in social work and psychology. She graduated from George Washington University in 1985 with a Bachelor of Arts in psychology, and earned a Master of Social Work from Barry University in 1999. She has worked for the Veterans Administration Medical Center and as a case manager for the Health South Doctors Hospital in the past.
---